Time Trial
Cyclists in a time trial ride alone. To reach the fastest possible speeds they must present as low and narrow a profile as possible to the air through which they pass. At 34km/h (21mph), 80 per cent of a rider's force is used to overcome drag. To achieve this, riders crouch as low as they can on the bike and keep arms in line with their bodies.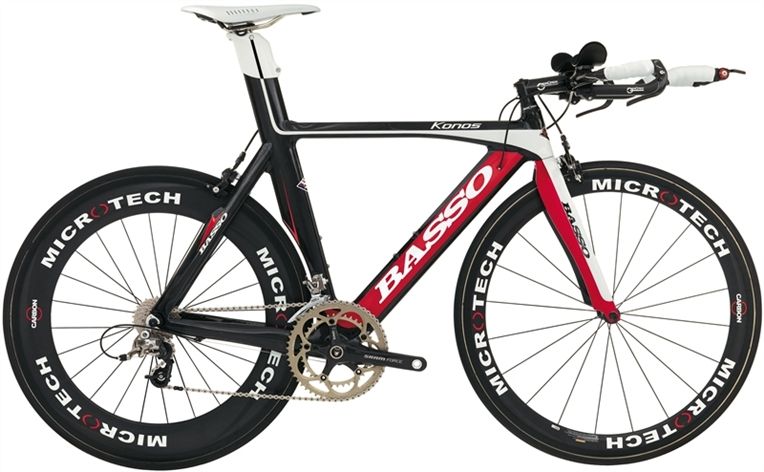 A time-trial bike has a special handlebar on which riders can rest their elbows. Rider's arms are then positioned almost in line with their bodies, rather like the stance of a downhill skier.
This position allows the rider to get the front of their body low on the bike, thereby reducing their frontal area still further. Once a time triallist has punched a small hole through the air, the air that is disturbed has to pass over their body and the bike with the minimum of resistance. This is achieved by wearing smooth-seamed clothing and an aerodynamic helmet, and by using aerodynamic components on the bike. The most obvious of these is the lenticular rear disc wheel, which prevents eddies from forming behind the bike and adding further drag.