Trials
Trials bikes must be light, easy to balance, and responsive. There is no need for suspension on these models, since obstacles are taken at a slow pace and the bike must react instantly to the slightest rider input, which suspension might otherwise absorb.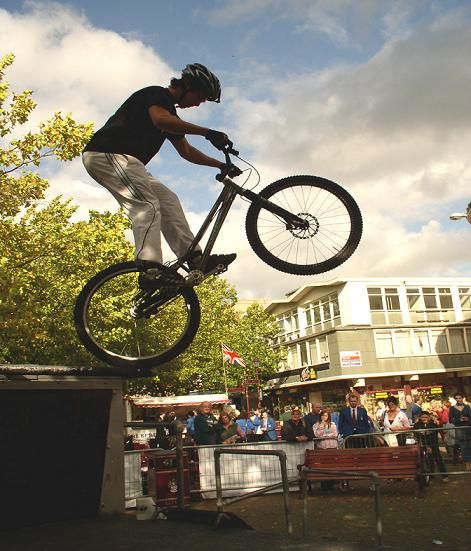 Strong brakes are required, since trials riders have to hold the bike still while lining it up ready to make a move on an obstacle. Low-ratio gears allow instant acceleration when the rider is ready to go for the obstacle. In addition, the frame must be stiff so that no energy is lost by the frame tubes bending while making a move.
A wide riser bar helps the rider to control the bike and provide extra leverage when making a move, or picking the bike up in a jump or wheelie. Trials riders rarely sit on their saddles during moves over obstacles or tricks, so they are either set very low or removed from the bike altogether, to keep them out of the way.