LONG EATON CYCLES TEAM PAGE 2014
LONG EATON CYCLES TEAM NEWS PAGE


Membership cost is still £10 which entitles you to a discount in the shop. Team members will also get all team kit at cost price, this includes 2 x kask road helmets a year and 2 pairs of Mavic road shoes and 3 bikes a year all at cost price.
Long Eaton Cycles is not a club looking for out and out racers only. We formed the team with a core of more mature cyclists who did not want to be part of a traditional club. We are more of a group of like minded individuals who just enjoy cycling for what it is, some of us race, some do sportives some just like riding the local chaingang. So if this sounds like you why not join us.

Also a reminder that membership runs from Jan 1st-Dec 31st.
2013 Season recap.
Rob continued with his winning ways in the Velo 99 league finishing the season with the combativity award. Simon,Tim and new member Paul ended the NDCXL cross season on a high all achieving their season best placings in the last two events of the year. Well done guys.
Next season will see the introduction of our first silverware, which will be awarded to the overall highest placed finisher in the NDCXL.

Custom Van Nicholas Bikes
All 2014 Van Nicholas Road Bikes are now available on the custom builder. Choose your:-
Frame/Forks
Groupset inc gear ratios and crank lengths
Wheels and tyres
Saddle and seat post
bars and stem including length and width

-Your bike will be displayed on screen with an overall weight and price


LONG EATON CYCLES RACING TEAM NEWS PAGE
2014 Long Eaton Cycles Racing Team News.


Shop with confidence.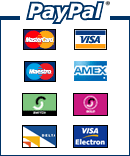 PayPal available for orders up to £75.00

Great Offers
Our Price £19.99
Offer £17.99
Now 10% / £2.00 below RRP!